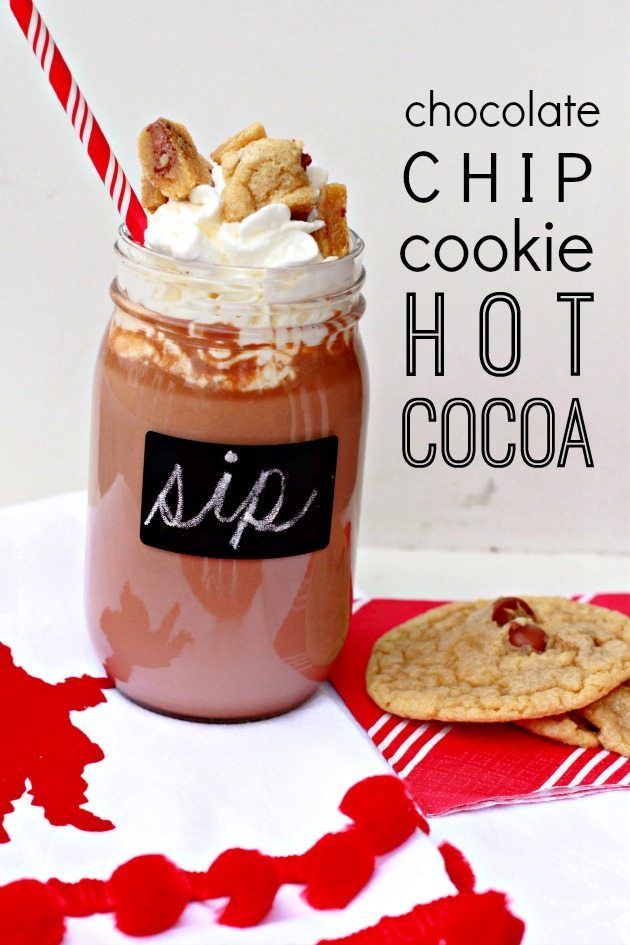 At our house we love making our own hot cocoa. We also love making homemade chocolate chip cookies. So when I found some chocolate chip cookie creamer at my local grocery store I knew some Chocolate Chip Cookie Hot Cocoa was in our very near future. Making your own hot cocoa is really easy and it taste SO so good. Heck, it tastes SO SO SO good. To make your own hot cocoa you only need a handful of ingredients.
For this out of this world Chocolate Chip Cookie Hot Cocoa, you just need milk, flavored creamer, and chocolate chips. Of course it is a heavenly bonus if you top the hot cocoa with whipped cream and some cut up fresh chocolate chip cookies. I mean I would. Oh wait. I did. Well, I would if I were you.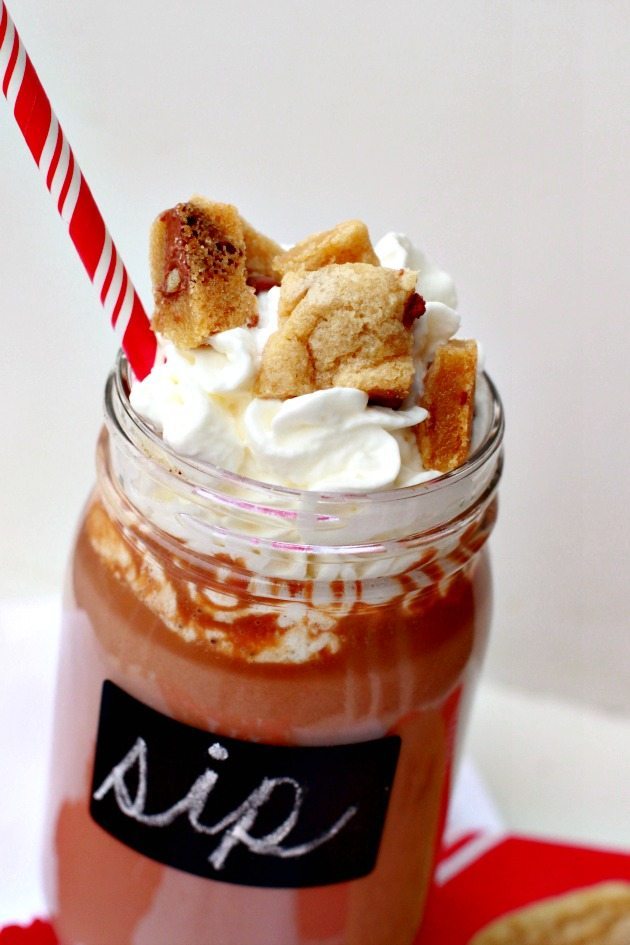 Could you just die over this glory in a cup? Man. This hot cocoa is good. I may want it to drop in temps and dump buckets of snow just so I have an excuse to make more.
Maybe I will just turn down my thermostat. Ha. Basically I will find any excuse I can to make and drink this hot cocoa. I highly recommend you do the same thing.


Chocolate Chip Cookie Hot Cocoa
Cook time: 10 mins
Total time: 10 mins
A rich, chocolate chip cookie flavored hot cocoa

Ingredients
3 cups milk
1 1/2 cups chocolate chip cookie flavored creamer
1 cup milk chocolate chips
whipped cream
chocolate chip cookie pieces
Instructions
Heat up milk and creamer in a saucepan, but do not bring to a boil. Mix in chocolate chips and whisk until the chocolate melts completely. Turn heat down to low to keep warm. Serve topped with whipped cream and chocolate chip cookie pieces.