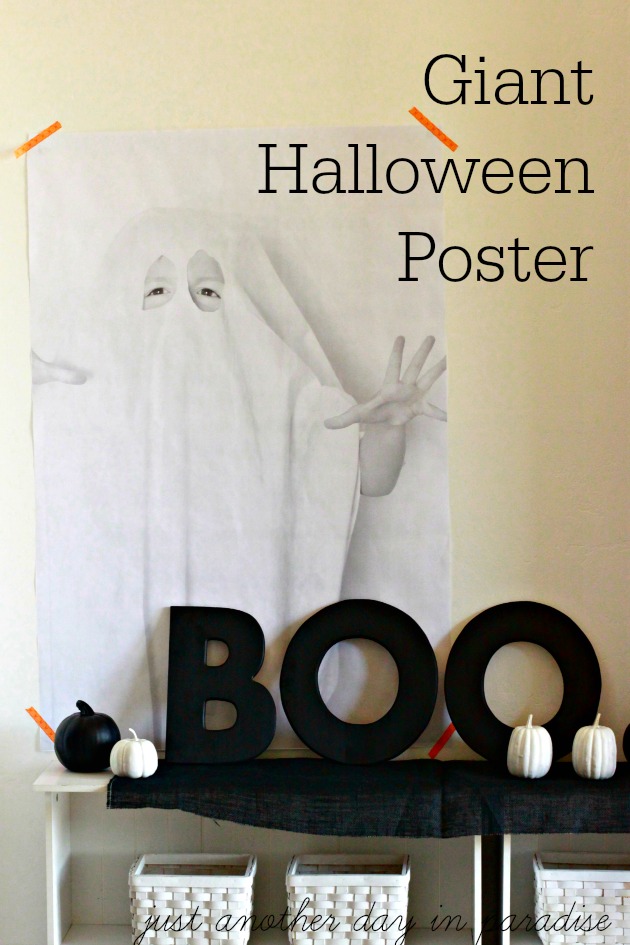 Halloween is just around the corner. How do you like to decorate for Halloween? I like to keep it simple and affordable. My Halloween decorations also focus a lot on black and white, with hints of orange. My new favorite Halloween decoration is this Giant Halloween Poster. This poster is so easy to make. SO easy. First snap a picture of your resident ghost.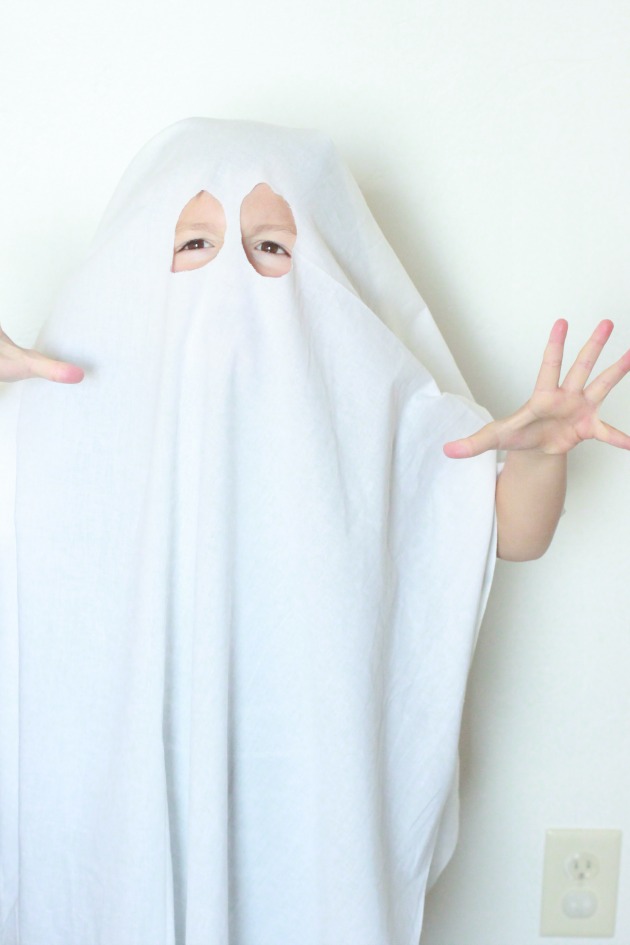 Then all you need to do is take the photo on a USB drive or on your photo card and head to your local Staples. There you can print off an Engineer print. Engineer prints are kind of spectacular. They print off fast and they are really cheap. Engineer prints are paper prints and they are only available in black and white. I printed off the largest size, 36x48. The print cost lest than $8. Now our resident ghost is larger than life and ready to haunt our halls.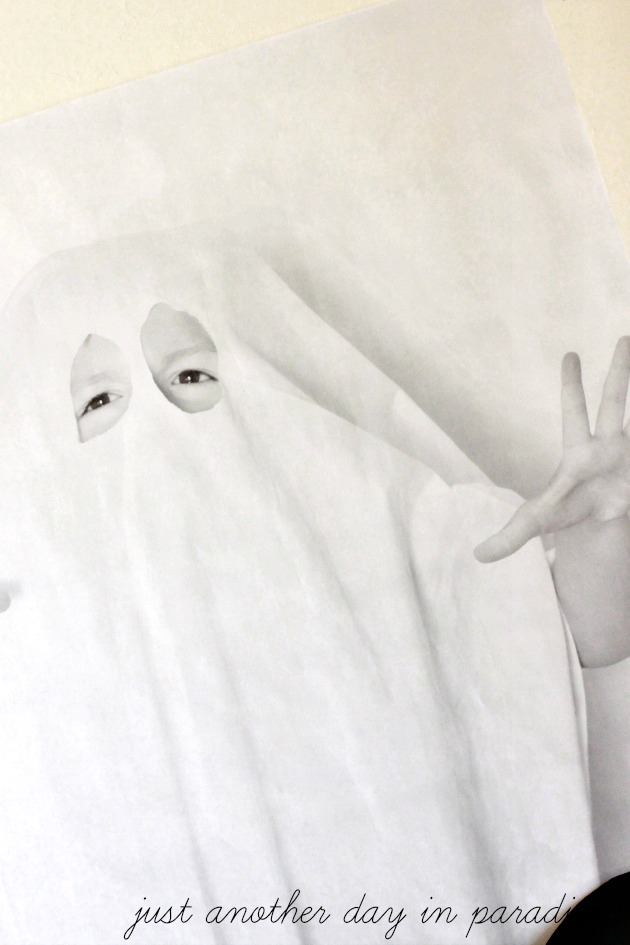 I enhanced the poster with some giant wood letters painted black. Saying, "BOO" of course.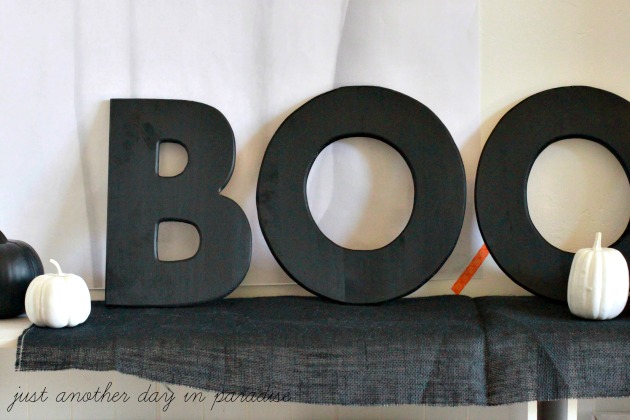 I hung up the poster with some washi tape and I added a few other black and white Halloween decorations.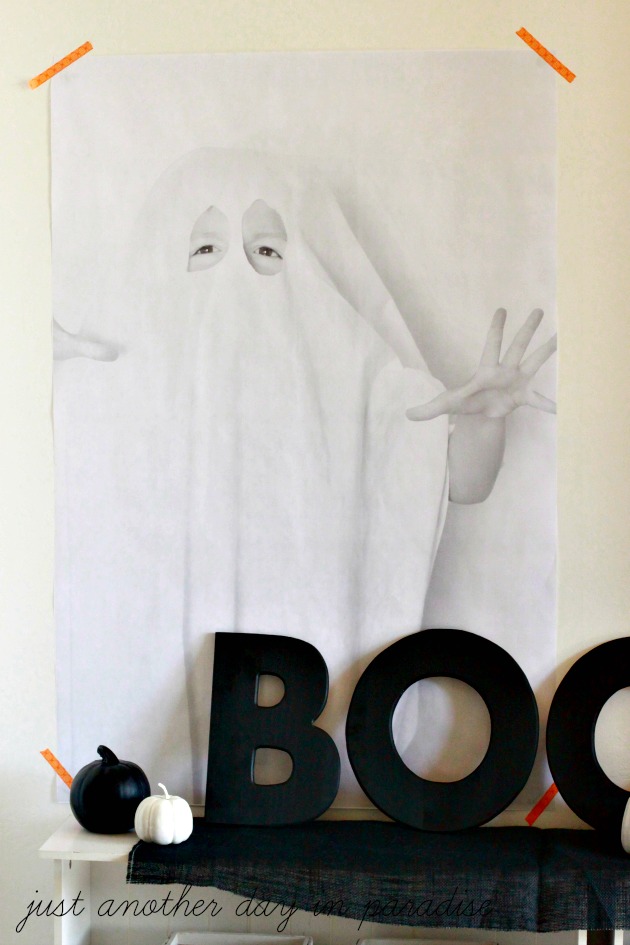 You too can have your own Giant Halloween Poster. All it takes is a photo and an engineer print.